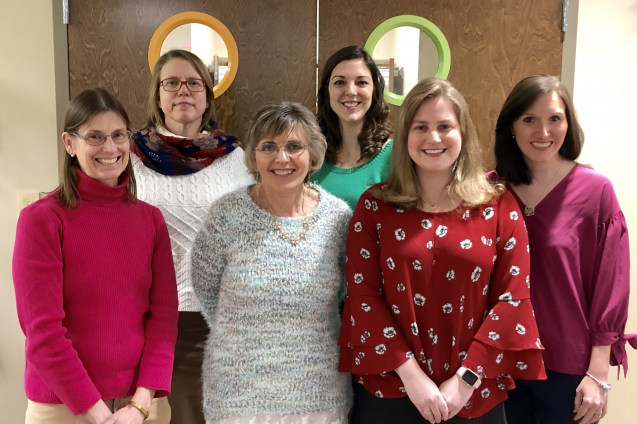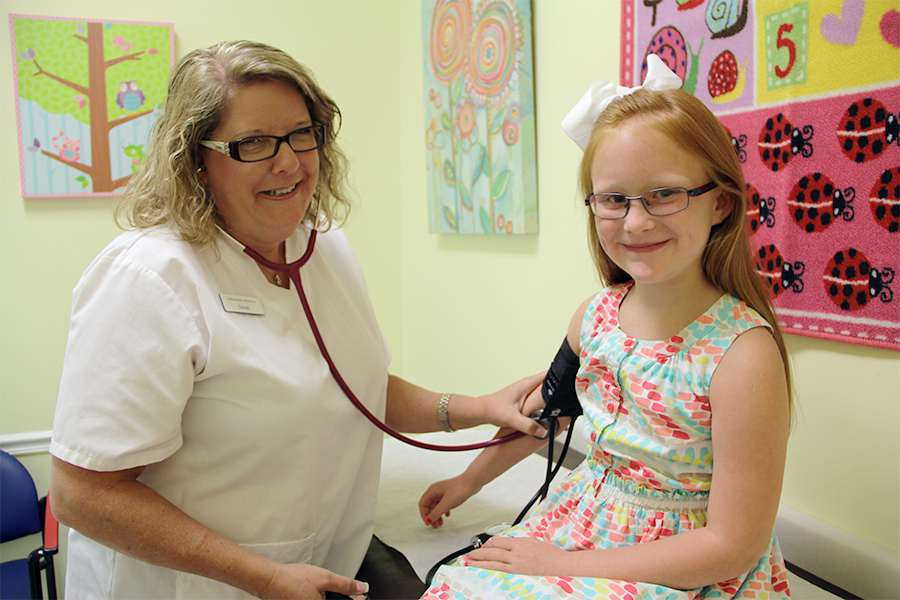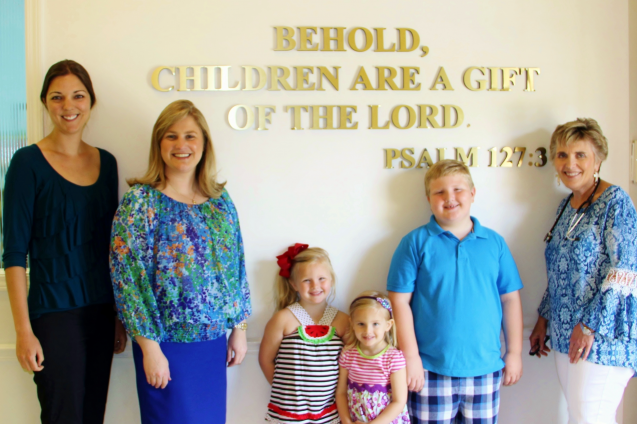 Welcome to Tuscaloosa Pediatrics
With a team of Board Certified Physicians and a staff of professionals, we are dedicated to providing your children with comprehensive and compassionate health care. It is no secret that children who are supplied with a foundation of good health are not only healthy children, but become healthy adults. This is our commitment to you.
News & Announcements
Tuscaloosa Peds Adding Lactation Services in 2019!
Starting January 7, 2019, we will be offering Lactation Services in our office with Lactation Specialist Vickie Lyle, RN, IBCLC for our patients. Newborns will follow up with Vickie and one of our pediatricians within 1-3 days after discharge for weight and jaundice checks. Breastfeeding moms are always welcome to call and schedule a visit with Vickie if they need advice at any time!
MOVING DAY!
Starting Monday, November 12th, we will be located at 4880 Harkey Lane, Tuscaloosa, AL, 35406. Our phone number will remain (205)333-8222.
Flu shots are here!
We are now scheduling flu clinics for our patients. Or if your child already has a regularly scheduled appointment with their doctor in the next few months, they can get their shot then if you prefer. The flu shot is recommended for everyone 6 months or older. For babies getting the flu shot for the first time, they will need a booster dose in 4 weeks after the first dose to be fully protected. We will be offering flu shots to parents and other family members as well, just be sure to bring your insurance card along. Call today to schedule your appointment!
Announcement regarding Flu Mist:
Tuscaloosa Pediatrics has chosen to only have the flu shot available to our patients this year and not the flu mist. As many of you know, the flu mist has not been available for the past two years due to concerns about its effectiveness. This year the flu mist will be available in the U.S. again, however in May 2018 the American Academy of Pediatrics put out a statement that the flu shot was preferred and the flu mist should only be used as a last resort. We feel our patients deserve better protection than a "last resort" vaccine and we have chosen not to give the flu mist this year. We hope we will be able to offer it again in the future if it is shown to be more effective against the flu this year
We're Moving!
We have some very exciting news to announce! Tuscaloosa Pediatrics will be MOVING in late 2018!!! We are building a brand-new office to better serve our patients! Our new address will be 4880 Harkey Lane, Tuscaloosa, AL 35406. This is near the intersection of Rice Mine Road and New Watermelon Road, just behind McDonald's and Mapco, and not far from Publix. We hope you will be as excited as we are about this move and we look forward showing all of you the new Tuscaloosa Pediatrics!
IMPORTANT ANNOUNCEMENT
Dear Patients and Families,
We are sad to announce that Dr. Tom Farmer retired from Tuscaloosa Pediatrics on April 30, 2018. All of his patients will remain patients of Tuscaloosa Pediatrics and we will schedule your future appointments with the pediatrician of your choice. We are so thankful for the years of service Dr. Farmer has provided to this practice and its patients. Tuscaloosa Pediatrics wouldn't be the practice it is today without his hard work and dedication. Please join us in wishing him a happy and enjoyable retirement!
Sincerely,
The Physicians of Tuscaloosa Pediatrics
Time For Your Checkup!
Summertime is checkup time! Call now or request an appointment through our website for your child's yearly checkup. Remember all children entering Kindergarten and 6th grade in the fall will need an updated Blue Card so check with us now to make sure your child is up to date on their immunizations.
New Meningitis Vaccine Announcement
Dear Parents,
We want to make you aware of a new meningitis vaccination that is now available in the U.S. Many of you are already familiar with the Menactra vaccine that all children receive at 11 years old with a booster at 16 years old. Menactra covers 4 strains of the bacteria that causes meningococcal meningitis (A,C,Y,W). But there is a 5th strain that is not covered by Menactra, strain B. There have been outbreaks of the B strain on multiple U.S. college campuses in the past few years. Emergency approval was given by the FDA and the CDC to use the vaccine for the B strain on those campuses during the outbreaks because it was not available in the U.S. at the time, only in Europe. Now this vaccine has become available in the U.S. Unfortunately, most insurances are not yet covering the vaccine. This new vaccine is called Trumenba and it is a series of two vaccines given 6 months apart. The vaccine is approved for ages 10 - 25 years old. The routine recommendation on the immunization schedule is for 16-18 years of age so everyone will be getting it between those ages in the near future. If you have a child who will be going to college or joining the military soon, we highly recommend giving them this vaccine now. We have a small amount of Trumenba at our office and want to offer it for families who would like to pay out of pocket or who are on Medicaid (Medicaid is covering the vaccine). We do recommend that everyone call their insurance company first to see if your plan happens to cover it. If you are interested getting this vaccine for your child, please call our office and speak with our office manager Tracie or talk with your child's doctor at your next visit.

Kids Doc Symptom Checker

Does your child have fever? Head lice? Vomiting? Ear pain? Not sure what to do? Check out the KIDS DOC SYMPTOM CHECKER. It may have just the answer you're looking for! If not, then give us a call.

Just click on the link below to use the KIDS DOC SYMPTOM CHECKER.

http://www.healthychildren.org/english/tips-tools/symptom-checker/Pages/default.aspx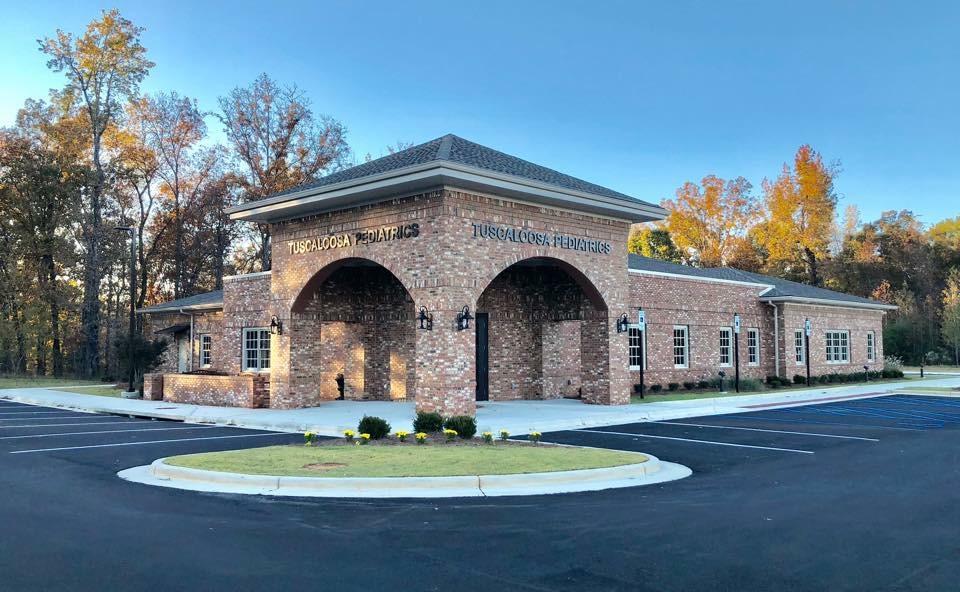 Quick Information
Hours
M-F 8AM-4:30PM
Address
4880 Harkey Lane
Tuscaloosa, AL 35406
Telephone
205-333-8222
Fax
205-333-8233