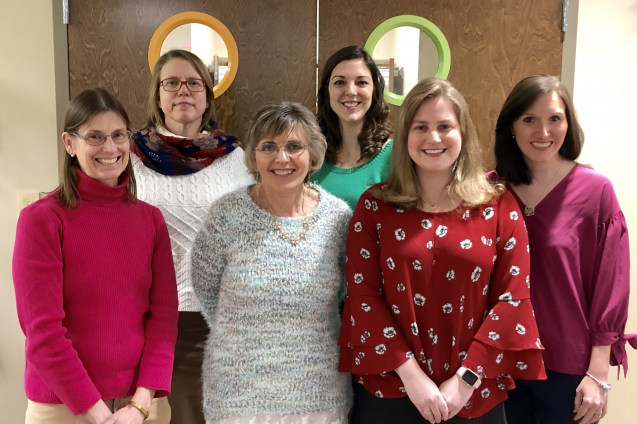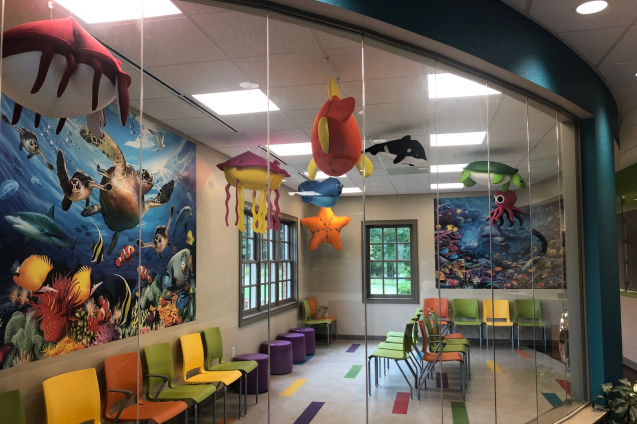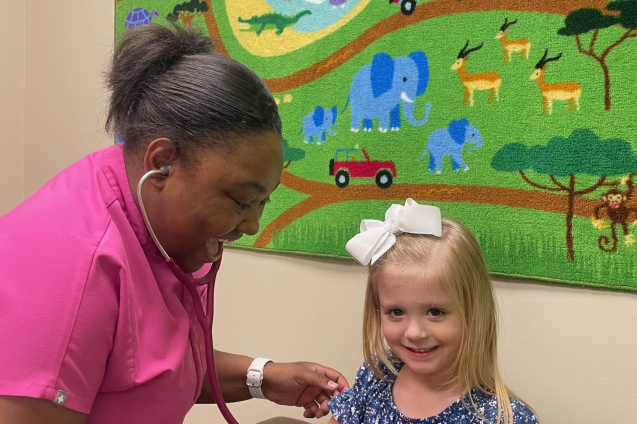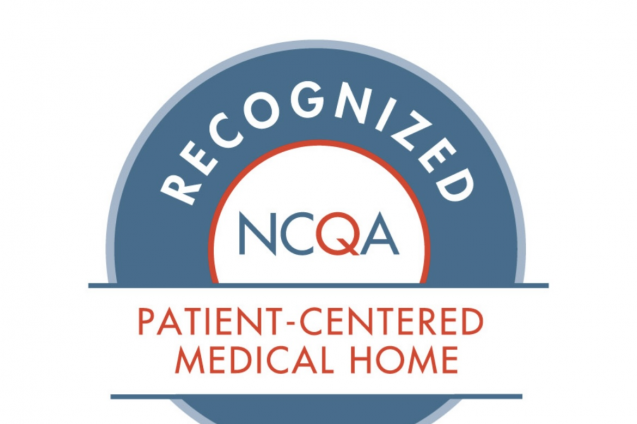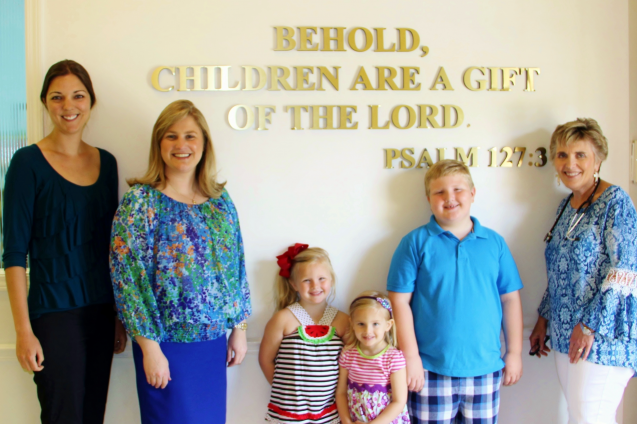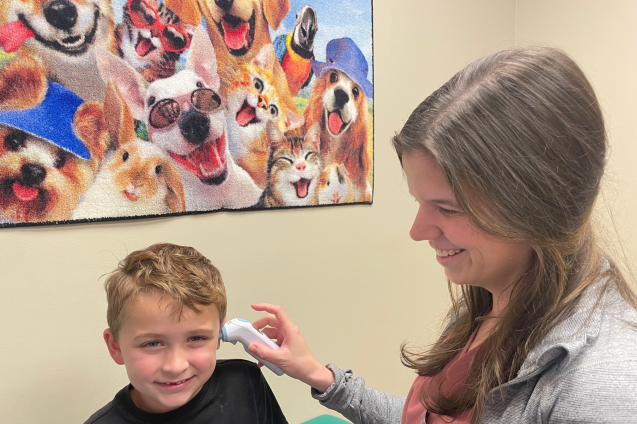 Welcome to Tuscaloosa Pediatrics
Tuscaloosa Pediatrics is your medical home. What does that mean? We are dedicated to providing your children with comprehensive, compassionate health care and assisting with your care needs outside of Tuscaloosa Pediatrics. With a team of Board Certified Pediatricians and excellent support staff we are here to provide pediatric care for your children birth to high school graduation. This includes lactation services, complex disease management, post NICU care, and ADHD/anxiety management. Tuscaloosa Pediatrics follows evidence-based guidelines from the American Academy of Pediatrics.

It is no secret that children who are supplied with a foundation of good health are not only healthy children, but become healthy adults. This is our commitment to you.
News & Announcements
Kids Doc Symptom Checker

Does your child have fever? Head lice? Vomiting? Ear pain? Not sure what to do? Check out the KIDS DOC SYMPTOM CHECKER. It may have just the answer you're looking for! If not, then give us a call.

Just click on the link below to use the KIDS DOC SYMPTOM CHECKER.

http://www.healthychildren.org/english/tips-tools/symptom-checker/Pages/default.aspx
Meet Paige Fancher, CRNP!
We are excited to announce our new Nurse Practitioner!
Paige Fancher grew up and went to school here in Tuscaloosa. She graduated from the University of Alabama in 2016 with a Bachelor of Science in Nursing. Paige's nursing background is all pediatrics including the Emergency Department and Pediatric ICU at Children's of Alabama, and working as a nurse here at Tuscaloosa Pediatrics. She graduated from UAB with a Masters in Nursing specializing in Pediatric Primary Care in August of 2023. Paige and her husband Landon have a one year old son, Brodie, and a dog named Lexie. She enjoys spending time with her family, and is looking forward to beginning this new role here at Tuscaloosa Pediatrics.
Meet Dr. Joy Dean
We are excited to announce that we have a new pediatrician at Tuscaloosa Pediatrics!
Dr. Joy Dean was born and raised in Greenwood, South Carolina. She obtained a bachelor's degree in Genetics from Clemson University and her medical degree from the Medical University of South Carolina. She then moved to Birmingham to complete a combined residency in Pediatrics and Genetics followed by a fellowship in Medical Biochemical Genetics at the University of Alabama at Birmingham. Since the completion of training, she has worked at UAB as a general and biochemical pediatric geneticist. Dr. Dean will be returning to her roots in general pediatrics and will be seeing children of all ages here at Tuscaloosa Pediatrics. She is excited to be here in Tuscaloosa with her husband and one year old son in order to be closer to family.
NCQA Patient-Centered Medical Home Certification
Tuscaloosa Pediatrics is excited to announce that after over a year of hard work, we have become certified as a NCQA Patient-Centered Medical Home!
NCQA (National Committee for Quality Assurance) is a private, nonprofit organization dedicated to improving health care quality. NCQA accredits and certifies a wide range of health care organizations. The NCQA Patient-Centered Medical Home standards emphasize the use of systematic, patient-centered, coordinated care that supports access, communication and patient involvement.
The Patient-Centered Medical Home is a model of care that puts patients at the forefront of care. PCMHs build better relationships between patients and their clinical care teams. Research shows that PCMHs improve quality and the patient experience - while reducing health care costs. Practices that earn recognition have made a commitment to continuous quality improvement and a patient-centered approach to care.
PATIENT BENEFITS OF A PATIENT-CENTERED MEDICAL HOME
• Stay healthy. Patients who are treated in PCMHs tend to receive preventative services and screenings at a higher rate than patients not in PCMHs, helping keep them healthy.
• Better communication. A core concept of the PCMH model is to communicate with patients and their families/caregivers. The model emphasizes enhanced access so patients can get clinical advice or medical records when needed. It also prioritizes effective sharing of information between primary care physicians and specialists to ensure better care for patients.
• Better manage chronic conditions. PCMHs are especially helpful for patients with complex chronic conditions. Research shows that these conditions are managed better in a medical home.
We are so excited to receive this recognition from NCQA! We want to give special thanks to Dr. Michelle Parchman and Emily Skelton, BSN, RN who were our leaders in this project!
Patient Portal
Tuscaloosa Pediatrics is pleased to announce that we have a secure Patient Portal. This portal is designed to enhance patient/guardian – physician communication. We encourage you to sign up for our patient portal which can provide a quick and easy way to request appointments and prescription refills, update demographics, and communicate with our office staff. If you are interested in signing up for Patient Portal access, please contact our office . If you have any questions regarding the Patient Portal please contact our office at (205) 333-8222 and one of our staff members will be happy to assist you.
Mental Health Services with Dr. Jocelyn Fowler, PhD, LMFTA, MedFT
Tuscaloosa Pediatrics has developed a partnership with Dr. Jocelyn Fowler where she offers counseling services to our patients in the familiar location of our office.
Dr. Fowler is a Marriage and Family Therapist. She received her Masters in Marriage and Family Therapy from the University of Alabama and her PhD in Medical Family Therapy from Saint Louis University. Dr. Fowler has worked with countless individuals, couples and families with a variety of mental health issues and diverse backgrounds. In addition to working as a standard psychotherapist, Dr. Fowler has worked as a Behavioral Health Consultant in multiple health care settings across Alabama, Missouri, and South Carolina. In addition to clinical work, Dr. Fowler is an adjunct professor and a clinical supervisor at the University of Alabama.

Specialties - Child or Adolescent (ages 4-19), Parenting, Chronic Health Conditions

Issues - ADHD, Anxiety, Behavioral Issues, Chronic Health Conditions, Coping Skills, Depression, Eating Disorders, Grief, Medication Management, Obsessive-Compulsive (OCD), Parenting, Parent- Child Relationships, Peer Relationships, Self-Esteem, Self-Harming, Sibling Relationships, Sleep, Stress

Mental Health Diagnoses - Impulse Control Disorders, Mood Disorders, Thinking Disorders

For more information or to set up an appointment call – (205) 386-7093. (Dr. Fowler is not an employee of Tuscaloosa Pediatrics and handles all of her scheduling and billing services separate from our office)
Holiday Hours
Tuscaloosa Pediatrics is only closed for six holidays during the year - New Year's Day, Memorial Day, 4th of July, Labor Day, Thanksgiving, and Christmas. We are typically open for sick patients on the day after Thanksgiving, Christmas Eve, and New Year's Eve when these fall on a weekday. We are open on all other federal holidays including Martin Luther King Jr Day, President's Day, Columbus Day, and Veterans Day.
Lactation Services
Since January 2019 we have been providing Lactation Services with our Lactation Specialist Vickie Lyle, RN, IBCLC for our patients. Newborns will follow up with Vickie and one of our pediatricians within 1-3 days after discharge for weight and jaundice checks. Breastfeeding moms are always welcome to call and schedule a visit with Vickie if they need advice at any time!
Time For Your Checkup!
The American Academy of Pediatrics recommends a yearly checkup for all children. Call now to schedule your child's checkup. Remember all children entering Kindergarten and 6th grade in the fall will need an updated Blue Card so check with us now to make sure your child is up to date on their immunizations.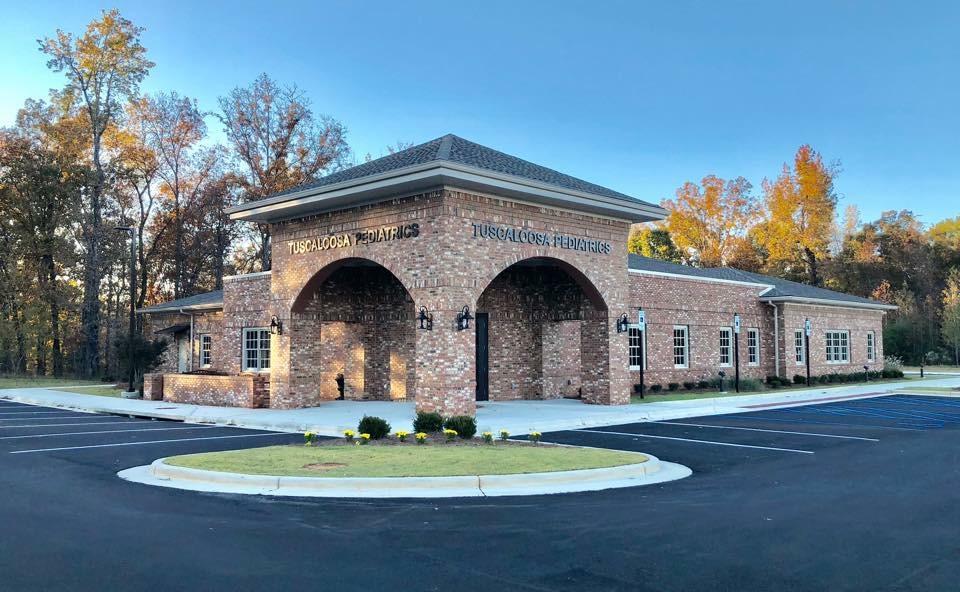 Quick Information
Hours
Mon-Tues-Fri 8AM-4:30PM
Wed-Thur 7:30AM-4:30PM
Address
4880 Harkey Lane
Tuscaloosa, AL 35406
Telephone
205-333-8222
Fax
205-333-8233