Welcome to Tuscaloosa Pediatrics
With a team of Board Certified Physicians and a staff of professionals, we are dedicated to providing your children with comprehensive and compassionate health care. It is no secret that children who are supplied with a foundation of good health are not only healthy children, but become healthy adults. This is our commitment to you.
News & Announcements
Group Nutrition Classes
We are so excited to announce that we will be offering group nutrition classes with Ali Elliott from Thrive Pediatric Nutrition Specialists! Each class will be $35 (insurance does NOT cover) and will be approximately 1 hour.

1) Feeding Your Toddler - Thursday, March 30 at 5 pm - parents only - covering picky eating, types of foods, portion sizes, best feeding practices, and principles to ensure best nutrition

2) Healthy Eating for School Age Children (ages 6-12) - Thursday, April 6 at 5 pm - bring your child along!

Classes will take place at our office. Please send an email to appointments@tuscaloosapeds.com or use the "request appointment" button on our website to reply and reserve your spot! We will need about 10 people per class for the class to take place.

Hope to see you there!
Flu Shots Are Here!
Flu shots have arrived. Call us or request an appointment with the link above. We will be having flu shot clinics throughout the fall. We have flu shots available for parents also.
Flu Vaccine 2016-2017
The Centers for Disease Control (CDC) and the American Academy of Pediatrics (AAP) have both stated that Flu Mist should not be used to vaccinate for the 2016-2017 flu season. Tuscaloosa Pediatrics will follow these recommendations and will offer only flu shots this fall for our patients.
New Meningitis Vaccine Announcement
Dear Parents,
We want to make you aware of a new meningitis vaccination that is now available in the U.S. Many of you are already familiar with the Menactra vaccine that all children receive at 11 years old with a booster at 16 years old. Menactra covers 4 strains of the bacteria that causes meningococcal meningitis (A,C,Y,W). But there is a 5th strain that is not covered by Menactra, strain B. There have been outbreaks of the B strain on multiple U.S. college campuses in the past few years. Emergency approval was given by the FDA and the CDC to use the vaccine for the B strain on those campuses during the outbreaks because it was not available in the U.S. at the time, only in Europe. Now this vaccine has become available in the U.S. Unfortunately, most insurances are not yet covering the vaccine. This new vaccine is called Trumenba and it is a series of two vaccines given 6 months apart. The vaccine is approved for ages 10 - 25 years old. The routine recommendation on the immunization schedule is for 16-18 years of age so everyone will be getting it between those ages in the near future. If you have a child who will be going to college or joining the military soon, we highly recommend giving them this vaccine now. We have a small amount of Trumenba at our office and want to offer it for families who would like to pay out of pocket or who are on Medicaid (Medicaid is covering the vaccine). We do recommend that everyone call their insurance company first to see if your plan happens to cover it. If you are interested getting this vaccine for your child, please call our office and speak with our office manager Tracie or talk with your child's doctor at your next visit.
Summer!

It's summertime! That means it is time for checkups. The American Academy of Pediatrics recommends all children ages 2-18 years have a yearly checkup. Call us or request an appointment through this website.


Kids Doc Symptom Checker

Does your child have fever? Head lice? Vomiting? Ear pain? Not sure what to do? Check out the KIDS DOC SYMPTOM CHECKER. It may have just the answer you're looking for! If not, then give us a call.

Just click on the link below to use the KIDS DOC SYMPTOM CHECKER.

http://www.healthychildren.org/english/tips-tools/symptom-checker/Pages/default.aspx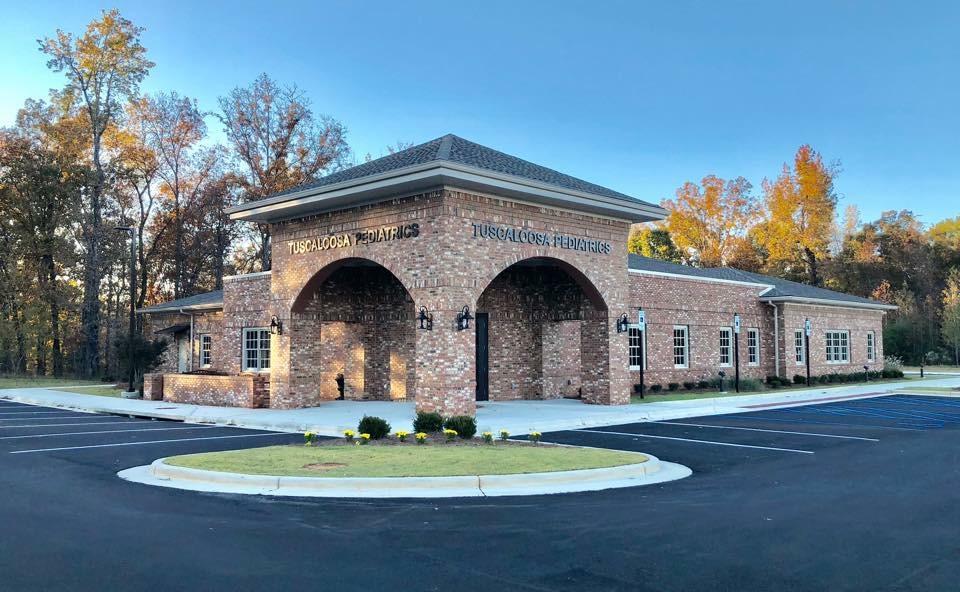 Quick Information
Hours
M-F 8AM-4:30PM
Address
657 Helen Keller Blvd.
Tuscaloosa, AL 35404
Telephone
205-333-8222
Fax
205-333-8233